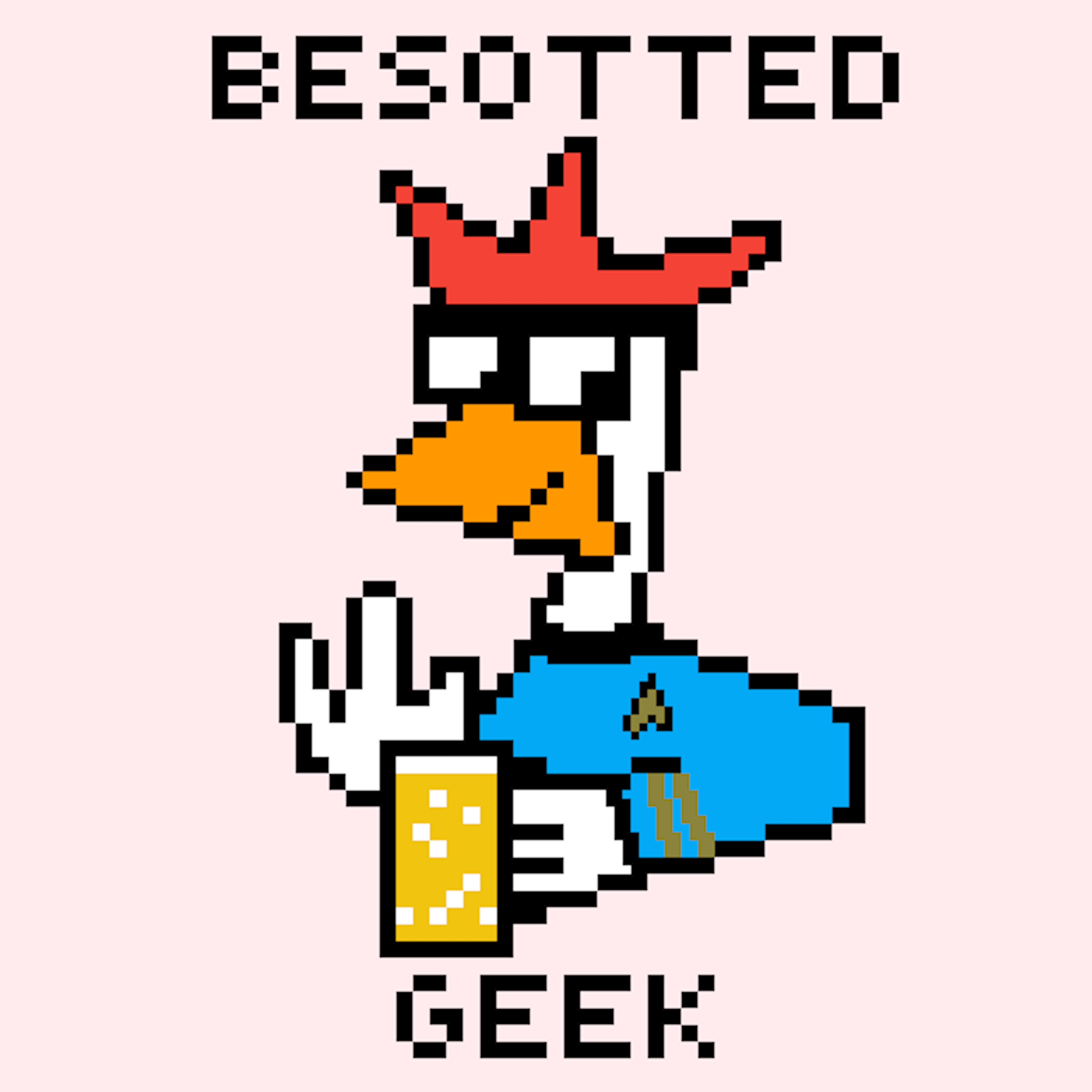 We break down the crew's trip to Freecloud with full spoilers as usual. Plus Cocktail Corner, computer news, Stork's spill, and more!
Thanks for listening, hope you enjoy, and tell a friend!
Follow us on twitter: @BesottedGeekPod
Email the show: besottedgeek@gmail.com
Check out our website: besottedgeek.com
Buy some stuff: teepublic.com/user/besottedgeek
Support the show: patreon.com/besottedgeek
Give our patrons a follow on twitter!
Alan @taleinterrupted & @parasitecology
Anthony @antmbv
Brent @HVHPodcast
Brain @2DudeReviewCom & Karina @KDolehide
Jim @WeirdScienceDC & @WSMarvelComics
Michael @MichaelBagford
Nisey @Nisey72
Otter @SuperfanOtter
Sean @PittsburghNerd
Steve @eilfmovies & Izzy @untidyvenus