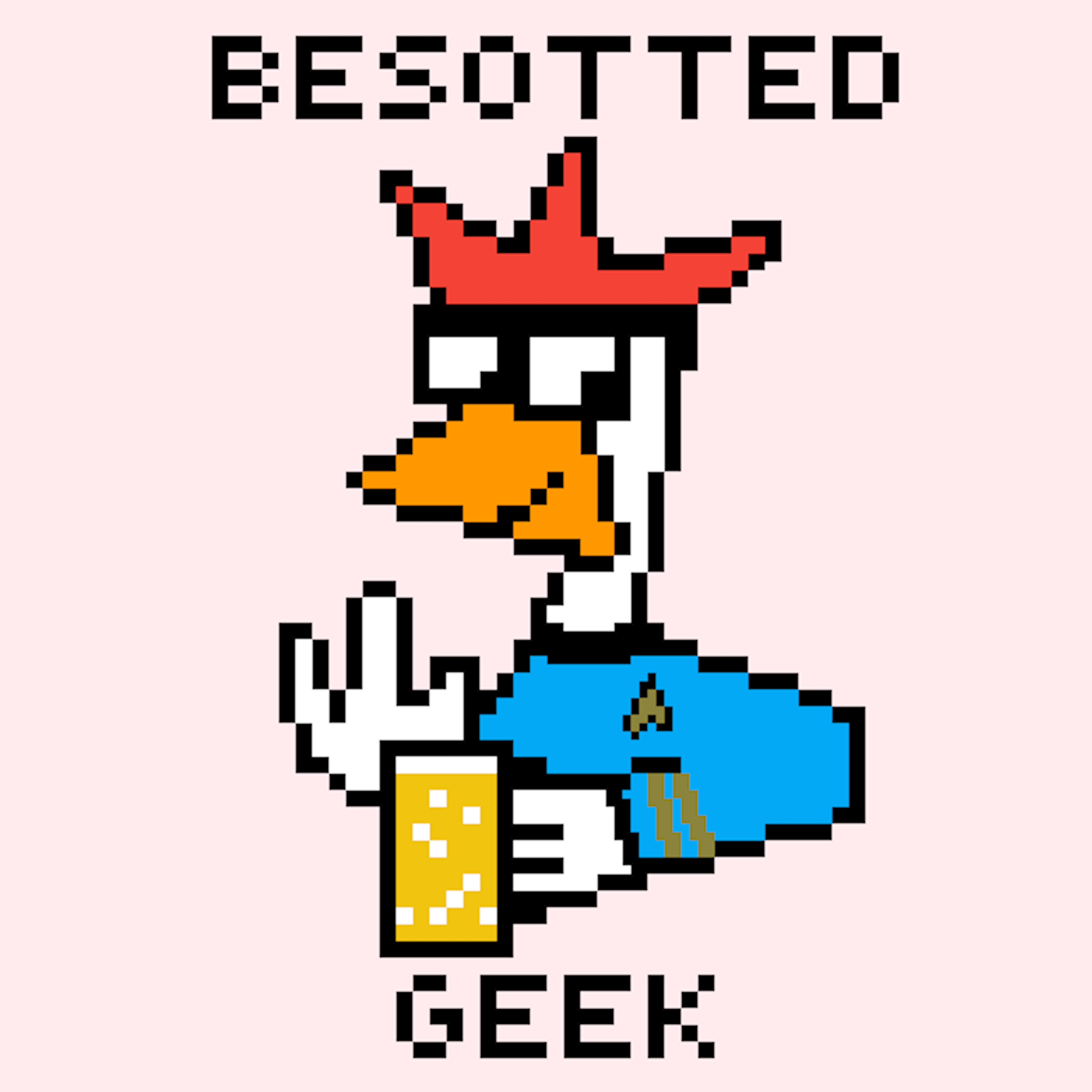 We're back baby! In an effort to alienate old listeners we've completely changed the show, and are now attempting to watch and review EVERY Star Trek episode, starting with the pilot, "The Cage". We're also trying to confuse new listeners with bizarre episode numbering and little to no explanation of who we are or what we did before. It's the best of both worlds!
Also in this ep, Stork maps out a Patreon plan that we've more or less changed drastically and may scrap altogether, so stay tuned for that. Plus we have a soundboard that Peacock hates already. Oh, and this may take awhile to reach all the pod catchers since we shut down for a few months and basically have to redo that whole process, so bear with us.
Thanks for listening, hope you enjoy, and tell a friend!
Follow us on twitter: @BesottedGeekPod
Email the show: besottedgeek@gmail.com
Check out our website: besottedgeek.com
Buy some stuff: teepublic.com/user/besottedgeek